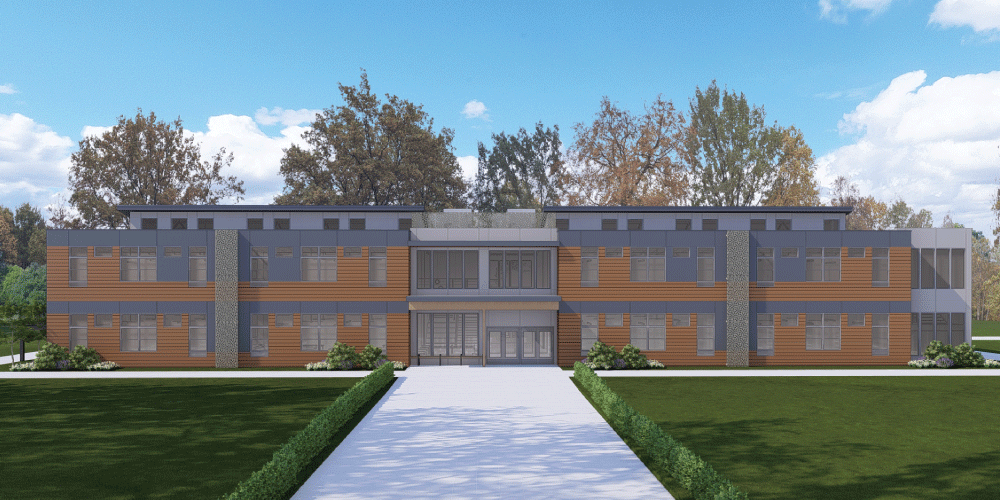 The SAGE Campus: Because Every Child Deserves A Healthy Learning Environment
With aging buildings on many of our school campuses, districts are in need of healthier and better-performing alternatives. Some need additional classrooms, but many find they need an entire campus and fast. Pacific Mobile offers the SAGE Campus to do just that, with speed and ease and at a competitive price point.
Building on the award-winning and popular SAGE Classroom, pioneered by Pacific Mobile alongside Portland State University and Blazer Industries, the SAGE Campus offers all the benefits of the original SAGE Classroom across an entire school building and site. As such, it is designed on the principle that productive learning environments for students must begin with healthy spaces and materials.
The SAGE Alternative: Why It Matters
Designed for enhanced learning efficiency

High-performing heating, ventilation, and air-conditioning systems

100% fresh air to every classroom

Quality workmanship and quick assembly

Exposed trusses, steel floors, and cork accent walls

Low to no VOC building materials

Glazing, specialty filters, light-enhancing paints, and transparent floor panels for maximum natural daylighting

Option for customization with multipurpose rooms for use as a gymnasium, cafeteria, modular kitchen facility, locker room, and/or restroom